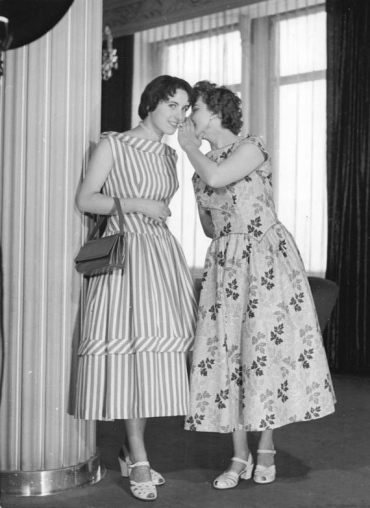 When we get married to a pastor, or someone who works at the church we rarely realize how that will impact our own spiritual journey, or just our journey of church in general. It seems like someone forgot to mention that my church will become a job. My place of worship will become a stage for people to watch what I do. My safe place to learn and grow will become a place where all my insecurities are hung out for all to see and unfairly judge.
I remember my first lesson in how unsafe church was for me, I had signed up for a women's Biblesudy like any good pastor's wife. The very first morning sitting around the table getting to know each other I introduce myself and proudly give the ever staining title, "Pastor Maguire's wife". Unknowingly, probably unintentionally, the expectations of the women had been set, the filter in which all my words would be processed was in place, the Holy ways of how I should compose myself were assumed. All by those three little words. …And I had no idea!
So when we all continued the discussion of giving God our best, which means giving God our "firsts" (whatever that really means), i.e.- "first" of our money, "first" of our hearts, blah blah blah …"first" of our time… The Biblestudy was saying a good way to do this was to wake up first and early to spend time with Him. So then in a sense Jesus would get the "first" and "best" of us. So something about this struck  chord in me. Maybe it was the fact that I hate waking up early, the fact that I had a small infant child who did not sleep through the night, maybe it was that I had nothing "best" about me at the time to give to God, I dont know! But I spoke up. I opened my mouth. I said, "NO WAY! God doesn't want anything I have to offer at 5am!" And then I went on to challenge the Biblestudy of all the list of things we were being asked to do for God. Anyway, in the middle of my rant I paused long enough to see 8 women looking at me jaws dropped, and the most perplexed, confused looks on their faces. And one of the ladies asked me, "What does your husband think?" Crap. I'm a pastor's wife. Crap. I'm no longer safe to share my struggles and pain. Crap. I should have it all together all the time. Crap. I should not struggle or wrestle to understand Gods Word, I should graciously, mindlessly, robotically smile and obey. Crap, I'm screwed.
So where do we go for real authentic relationships where we are allowed to wrestle, question, grow, scream and cry without being judged? Honestly, I have only done one other Biblestudy at our church in 10 years. Im not saying that is the way to go or the right thing to do, its just what it is for me. That's how that went. I Prayed like crazy for safe people in my life and do have a couple wonderful safe people (not at my church) to learn and grow with, be stretched, and challenged. This is still a tricky one for me. Its something that always seems to slap me across the face when I least expect it. Just when im feeling safe and vulnerable, something or someone reminds me…"You're the pastor's wife!" "People see you differently!" For better or for worse. I do not advocate robotically smiling and spewing "Christianese" at people. I do think our role is amazing and life giving to others in the church. I love the idea of being authentic and real in my relationship with God as an example for others to see. But I also have to have my own filter, a "know your audience" kind of filter. But that in no way means I need to be fake or not myself. I do smile and nod quite a bit :). But I'm still sassy, and real, and a straight shooter.
Its something to talk about. Its something to think about. Its something we all feel. Its something we all married into.