The Heroes and Villains at the Box Office of 2013
An article from David R. Smith at TheSource4YM.com
Look out: there are lots of bad guys threatening Earth at the box office this summer! Aliens, terrorists, zombies, Klingons – and even a few idiots – will all take their turn trying to destroy our world.
Fortunately, we've got some well-known heroes, and a few newbies, that'll save the day.
The Summer Smashes
Let's face it: Hollywood LOVES summer. Each year, the hottest films make their debut during the hottest months. The period from May to August is such a windfall for studios that producers and directors plan their releases several years in advance. Since The Source for Youth Ministry knows that millions of young people will make their way into theaters during this timeframe, we always write a two-part article that previews the movies that are sure to be at the top of kids' watch lists.
This summer's lineup looks to be a strong one. There will be plenty of action movies – many of which threaten the existence of Earth – with epic battles between heroes and villains. As usual, Hollywood is offering a healthy mix of "current" and "classic." Moviegoers will see good guys save the day on the "Final Frontier" as well as in the "Wild West."
We'll cover the blockbusters in order of their release date; Part One will include May and June, while Part Two will be reserved for flicks coming out in July and August. For each of the films, we'll provide a preview along with an official trailer (or two), as well as give the movie's rating (where available). We'll also provide a few tips that'll help your family pick the winners – and avoid the losers – at theaters this summer.
I hope you're ready. The villains seem to be.
May 3 – Iron Man 3 – (Currently Unrated)

As usual, Marvel is the first big studio out of the gate. All three of the films in the Iron Man franchise have enjoyed an early jump on the summer box office; #3 will follow suite. The official trailer reveals that movie goers will experience much of the same high-energy, explosion-heavy action sequences that made the first two flicks such a success…in spite of the fact that Jon Favreau, the director of the first two films, will be replaced by Shane Black (from the renowned Lethal Weapon films).
Fans will probably catch a cool story line, as well. Given that terrorism is such a concern in the real world, Tony Stark (Robert Downey, Jr.) will tackle a fearsome terrorist (The Mandarin) in the make-believe world. In the film, the evil villain played by Ben Kingsley says, "Some people call me a terrorist. I consider myself a teacher. Lesson number one: heroes – there is no such thing." Trailer scenes then paint a pretty grim picture for our metallic superhero.
The film is currently unrated, but will likely be PG-13 once it's released in theaters. The first two had to be rated PG-13 to keep up with the action sequences and Tony Stark's brash, conceited, playboyish character.
But even if Iron Man saves Earth from The Mandarin, our world is slated to fall into peril again…in the same month!
May 17 – Star Trek Into Darkness (Currently Unrated)

Kirk, Spock, Bones, Scotty, and Uhura are all back in the sequel to the highly popular film from 2009. At the helm of this sci-fi thriller is the same beloved – and enigmatic – director of the first film, J. J. Abrams, which may be one of the reasons the film is titled "Into Darkness" rather than "2". The movie's official trailer doesn't give much away, but that's how Abrams likes it. (Remember Super 8 and Lost?)
We do know a few things, however. For starters, audiences will get the chance to further invest into the life and story of young James T. Kirk (played by Chris Pine). We also know that British actor Benedict Cumberbatch will have a role, but what exactly that role will be remains unconfirmed. Finally, true Trekkie fans are ecstatic that Klingons will actually be in this film.
Again, this film is currently unrated, but will probably wind up being PG-13 due to action sequences and images of violence.
That said, there is no doubt what the next film on our list will be rated.
May 24 – The Hangover 3 (R)

I regret to inform you, the Wolfpack is back (again).
The big three, Bradley Cooper (Phil), Ed Helms (Stu), Zach Galifianakis (Alan), have returned to Vegas, and are bringing along their supporting cast members from the first two films, Justin Bartha (Doug), Ken Jeong (Mr. Chow), and Heather Graham (Jade). If their adventure is anything like the first two, it's sure to be littered with overt sexuality, drug and alcohol use, and plenty of course language and dialogue.
(I apologize if I'm a wee bit biased about this upcoming film. It's just that I don't find it necessary to grant any accolades to a bunch of writers, producers, and actors who continually pick the low-hanging fruit in order to make money.)
The movie's official trailer shows that the main characters are still up to the same "bad decisions and mayhem" they were known for in the first two films. The only comforting news at this point is the fact that Part 3 will be the last installment in this franchise. Director Todd Phillips has said that, "The Hangover Part III is Alan's story. He's going through a crisis after the death of his father, [and] the Wolfpack is all he has."
God help him….
When declaring that Part 3 will be the end of the trilogy's mayhem, Phillips also stated, "We're going to surprise a lot of people with the final chapter we have planned." Pardon me if I remain doubtful. After all, I did see the trailers for Part 1 and Part 2.
Regardless, The Hangover 3 will be big. Fans shelled out well over a billion dollars at the worldwide box office for the first two debauchery-laden films. No doubt, many of them will pay to see how the stupidity concludes.
I'm just happy that this hangover is about to wear off.
May 24 – Fast and Furious 6 (PG-13)

One look at this movie's official trailer and it's easy to see why this film franchise has lasted so long: uber cool, high-speed stunts.
Granted, this movie won't get any Oscar nods, but it will definitely attract the cult following it's built up over the last 12 years. Yep, 12 years. Even though this is the 6th installment, the franchise continues to make money and movies because it knows how to attract young fans: speed, stunts, and skirts.
In this film, which seems to have a slightly better story than the others, Dominic "Dom" Toretto (Vin Diesel) and his gang are pulled out of retirement and hiding when special agent Hobbs (Dwayne "The Rock" Johnson) recruits them to take down an unknown team of hijackers that includes a "ghost" from Dom's past.
F&F6 speeds into theaters on May 24th. So will young viewers.
June 7 – After Earth (Currently Unrated)

Anytime Will Smith teams up with his son Jaden Smith, it's a smash hit. This time, they're taking their father-son skills into the future with a film entitled After Earth.
Although there's sure to be plenty of action, the movie's official trailer spends much of the time providing the backdrop, while the movie's official website fills in the blanks. At some point in our future, Earth had to be abandoned by humans due to cataclysmic events that would have ended our species. Survivors formed the United Ranger Corps and tasked it with one responsibility: preserve humanity. Journeying from their new home Nova Prime, Cypher Raige (Will Smith), a celebrated member of the Rangers, crash lands on Earth with his teenage son Kitai and sustains a serious injury in the process. Young Kitai must face his fears, signal the remaining humans, and evacuate himself and his father off of the very hostile planet once known as Earth.
The movie is directed by M. Night Shyamalan, a filmmaker who knows a bit about story…and surprise endings (The Sixth Sense and Signs).
And if you're wondering how Earth became so hostile in the first place, just check out the next movie on our list.
June 7 – The Internship (Currently Unrated)

When the one-two combo of a bad economy and changing technology puts two middle-aged salesmen out of work, they swallow all their pride and venture to Google's headquarters to take an internship they hope will lead to full-time employment. That means this movie, starring Vince Vaughn and Owen Wilson, will be like The Social Network meets Wedding Crashers.
The movie's official trailer shows that there will be plenty of laughs in this film, but it also hints that there will be plenty of crude humor that is a staple of Owen's and Vaughn's movies, like Hall Pass, and Couples Retreat respectively.
This buddy movie will appeal to several different kinds of crowds, and it will be interesting to see how industry-leading Google partners with the launch of the movie as it gets closer. Whether or not these two actually win a job at Google, they're just about assured to win the box office that weekend.
June 14 – Man of Steel (Currently Unrated)

Though I absolutely hated Superman Returns (2006), I've been a fan of "Supes" since I was old enough to run around in red underwear with a matching towel strapped to my neck. In fact, I think we should have an annual Christopher Reeve's Day. Maybe you can understand why I'm putting so much hope in this latest recharge of America's oldest superhero.
News of the film began with this teaser trailer that focused on the (ongoing) decision that Clark Kent has in revealing his powers to the world, but the movie's (second) official trailer didn't give away too much more of the plot, continuing its focus on the struggle that Superman has had since his relocation to planet Earth. However, we do know from cast listings that General Zod, the evil Kryptonian military leader, will be a part of this film.
Speaking of cast, this movie has a pretty solid one. Henry Cavill (The Cold Light of Day and The Immortals) plays Clark Kent and Superman while Amy Adams (Trouble with the Curve and Night at the Museum 2) plays his love interest and co-worker, Lois Lane. Russell Crowe and Kevin Costner play Superman's dads, Jor-El and Jonathan Kent, respectively. Zack Synder, the director, is also no stranger to action flicks; he piloted 300 and Watchmen, and is leading Superman's latest story from comic books' pages to theaters' screens.
Interestingly, this movie uses Superman's alternate moniker (Man of Steel) as its title…similar to that of "The Dark Knight" in the recent Batman trilogy. Maybe that's just a new move by DC, the parent company of both…and maybe it has something to do with the fact that this film is being produced by Christopher Nolan, the same guy who directed all three of The Dark Knight movies.
Regardless what it's called, this generation will call it theirs.
June 21 – World War Z (Currently Unrated)

What should the world do when zombies try to overrun the human population on Earth? Simple…just call in Gerry Lane (played by Brad Pitt), a representative of the UN who specializes in zombie prevention and annihilation.
The "zombie genre" is a huge one in our culture, and this movie's official trailer provides plenty of reasons why that's the case: a sense of the unknown, plenty of near misses for the good guys, and of course, widespread death on a global scene. This movie is actually based off of the book World War Z: An Oral History of the Zombie War written by Max Brooks, and is directed by Marc Forster (Machine Gun Preacher and Quantum of Solace), a guy who knows about action and brutality.
Not only will Brad Pitt fans pour out in droves, but this film is sure to draw out masses of young people too, including college students who've taken actual college classes about zombies.
Prepare yourself. This could be worse than World War 3….
Intermission
OK…Earth is on the brink of disaster at the hands of zombies. Seems like as good a place as any to take an intermission and provide a few tips for choosing the best movies for your family this summer.
With very few exceptions (for instance, The Hangover 3) most of these films will probably be fairly clean. That's pretty good news. However, you'll still want to do your homework before taking your teenagers to the theater this summer, and The Source for Youth Ministry is the perfect place to turn for assistance. We've got several FREE tools that will help you make great decisions about this summer's entertainment; here are two of them:
MOVIE REVIEWS & QUICK Q's page. Over the years, this has become one of our users' favorite resources. Our team will take the time to preview the films highlighted in this 2-part article on its opening weekend and then offer their thoughts on the film's entertainment value, appropriateness for teens, and even some ways to use the movie to springboard into discussions about biblical values. (In some cases – not all – we even have those reviews available on the movie's opening day because we're able to preview the film before its release.) Keep a close eye on this webpage; you'll want to reference it over and over again this summer.
MOVIE CLIP DISCUSSIONS page. This webpage combines clips from Hollywood blockbusters with a relevant Bible passage, small group questions, and even a wrap up that will help you make a spiritual point in the lives of teenagers. This user-friendly page is searchable by movie title as well as topic. You'll definitely be seeing some of these films on our list as they are released so check back often.
In Part Two of this article, we'll look at the blockbusters of July and August, as well as provide a few more tips on how to make the most of your movie-going experiences. Don't miss it!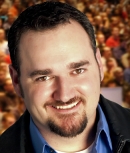 David R. Smith
is a 15-year youth ministry veteran who helps youth workers and parents through his writing, training, and speaking. David specializes in sharing the gospel, and equipping others do the same. He co-authored his first book this year,
Ministry By Teenagers
. David provides free resources to anyone who works with teenagers on his website,
DavidRSmith.org
. David resides with his wife and son in Tampa, Florida.