Thousands of screaming teenagers crammed into a Los Angeles amphitheater along with a few hundred celebrities, giving us a glimpse once again into the porthole of contemporary pop-youth culture.
For those parents willing to peek into this porthole, we think they'll discover it's time for a heart-to-heart talk between parents and teens.
The FOX is Very Sly
On Sunday night, August 7, 2011, FOX aired their annual awards show geared at teenagers, a show they simply call The Teen Choice Awards. This 2-hour long televised show has been an annual event in FOX's lineup since its premier in 1999. FOX's shtick doesn't venture too far from MTV's incredibly popular Video Music Awards (The VMAs) and Movie Awards shows that also feature cool hosts, live performances, funny videos, and pick-your-winner voting.
Speaking of winning, tons of A-list celebrities show up each year to take home a surfboard (or four)…the "trophy" given for winning a specific category's nomination. The Teen Choice Awards has many, many more winners than other similar awards shows because of their numerous categories (such as TV, Movie, Music, Summer, etc.) that are further broken down into sub-categories (such as Movie Actor, Movie Actress, Move Action, Movie Comedy, etc). Bottom line: there are literally scores of surfboards given away each evening. Because of the sheer number of categories, it's an arduous task to keep up with "who-won-what," but this recap by the Hollywood Reporter offers a fairly complete list of winners.
While certain celebrities carried off surfboards, it was FOX that was the real winner. This year, their awards show raked in over 100 million votes, setting a new record for the televised program. Evidently, FOX knows how to attract viewers, and they just might have a game plan that'll guarantee their continued victories in the future, as well.
But as we watched the show this year, we didn't focus on which celebrity won which category. No, there were (far) more important observations to make about this event. In the paragraphs below, we'll share just three of those key observations, along with a few side notes, that we made as we watched the show.
See if you see what I see.
Observation #1: FOX Knows Youth Culture!
When it came to understanding youth culture, almost every detail about the media company's award show screamed "expert." For starters, they chose a host that's currently queen in the land of television. Kaley Cuoco plays "Penny" on CBS' The Big Bang Theory, a sitcom that was television's highest rated comedy during its fourth season (even edging out the perennial winner by the same writer, Two and a Half Men, which is also on CBS).
Cuoco did the same thing at the awards that she does on her TV show—she gave the audience what they wanted. Each week The Big Bang Theory, one of the most creative and cleverly written shows on television, sadly plucks from the low hanging fruit of sexual humor. This is what audiences want (sad, because the show could hold its own without it). On Sunday night, Cuoco knew her audience, opening with this statement:
Do you know who I think are the smartest people on earth? Do you know who make the smartest choices of anybody?

Teenagers?
I don't mean to be condescending, but my wife and I burst into laughter when she said this.
In addition to Cuoco, FOX added several live performances to their show. Kicking off the show was Will.I.Am, of Black Eyed Peas renown, functioning as the show's DJ. But it wouldn't be long before the likes of Jason Derülo, Selena Gomez, and OneRepublic took the stage to share their music. FOX chose wisely; all of these artists/entities are huge with teenagers.
SIDE NOTE: I was really disappointed with Selena Gomez's performance of Love You Like a Love Song. First, she really struggled through the song. If Randy Jackson were there, he would definitely have said, "Pitchy, dog." But more importantly, the dress she wore was fairly short in front. Granted, we're not talking Britney Spears in a lace teddy, but this is the second time in two weeks she's dressed more provocatively than usual.
Taking advantage of dance's popularity, FOX's award show also featured two different dance routines by Poreotics, the crew that won MTV's America's Best Dance Crew in Season Five. These routines definitely added a cool feature to the show that was well-received by the largely teen audience. Again, it just showed that FOX knew what it was doing.
Even the nominations allowed FOX to flex its culture-savvy muscles. Not only were popular TV shows like Jersey Shore (MTV), Teen Wolf (MTV), and The Vampire Diaries (CW) nominated for awards, but the shows' actors made appearances in a multitude of ways. The Music categories also featured the biggest and brightest. In addition to the live performances already mentioned, viewers also saw lots of Joe Jonas, Justin Bieber, Taylor Swift, and Demi Lovato, to name a few.
Finally, even the commercials FOX allowed catered to youthful audiences. From personal appearance products (Acuvue contacts, who brilliantly provided cliffhangers that only could be resumed on YouTube) to upcoming movies (Glee 3D) to fast food (McDonalds) to new cell phones (HTC Status), every product appealed to young consumers. In fact, some of the more ingenious ads – like the one for AT&T's new HTC Status – paired cool tech with cool bands.
You might be asking, Why does FOX know youth culture so well?
Mainly because they help create it.
FOX is the group behind Glee, one of the most popular television shows for young demographics. Thus, every commercial break seemed to include an ad for the TV show-turned-movie that hits theaters this weekend. Additionally, FOX is launching The X Factor USA on September 21st of this year. Simon Cowell will return to FOX in this reality show that's determined to find America's greatest vocal talent. Finally, FOX is betting on the recent success of Zooey Deschanel and have offered her a sitcom of her own called The New Girl. Again, advertisements abounded.
These kinds of moves don't just prove FOX can grab teens; they also ensure that FOX will keep a tight grip on them.
Observation #2: Teens See an Awful Lot of Stuff They're Not Supposed To!
Here's where we have to share some bad news. But before we do, let's remind ourselves who the audience is in The TEEN Choice Awards show.
That's right: teens.
So, why did movies with R ratings do so well?
The very first award of the night was given to Ashton Kutcher for his role in No Strings Attached (beating out the very raunchy Adam Sandler flic, Just Go With It). No Strings Attached is all about two friends who start having sex…with no strings attached…to see if they can make it work (a common theme coming out of Hollywood, a deteriorating view of relationships). I'm sure you're comforted to know that R-rated films about casual sex are our teens' choice movies.
Kutcher made no mention of this dilemma in his acceptance speech, though he did dole out some great advice about debt management, and then sang these lyrics to Katy Perry's song Teenage Dream:
Let's go all the way tonight
No regests, just love…
Hey Ashton, any advice on premarital sex? STDs? Broken hearts?
Let's fast-forward about 30 more minutes into the show. Cat Deeley and LL Cool J were giving away the Choice Hissy Fit in a Movie award, and Ed Helms won it for his role in The Hangover 2, another movie that's rated R. (Given its title, I probably don't need to offer a description or plot line.) When he came to the stage, he decided to tackle the issue head on.
"First, I'd like to thank the Teen Academy for finally recognizing that hissy fits are an important part of healthy communication and a great way to get your point across."
Hmmmmm.
It gets worse. He went on.
"Oh my God! I am so grateful to all you teenagers who bought a ticket for Kung Fu Panda and snuck into Hangover 2. I want you to know that I plan on having many more hissy fits in Hangovers 3 through 17. Thank you!"
Nice.
Kids are either being allowed to see this stuff, or Helms is right, and kids are sneaking to see this stuff. Or perhaps parents just aren't monitoring what their kids are watching.
That's why Cameron Diaz won Choice Movie Actress for her role in Bad Teacher, another movie that was rated R by the MPAA. After some banter between herself and the male presenter about an "intimate" encounter, she finally addressed the issue at hand.
"Thank you, thank you, thank you for this. Umm, I wanna address first that this is The Teeeeen Choice Awards and since Bad Teacher is a rated R movie I just want to thank all the 17 and 18 year olds who supported this film and I want to thank all the parents who allowed your children under the age of 17 to go see this movie. Cause we know that children under the age of 17 neeevvveerrrr eevvvveeeerrr sneak into an R rated movie. Right?"
While those kinds of flippant responses only make me sad, the same perfunctory responses only make Kutcher, Helms, and Diaz richer. ("Hey, if nobody does anything about this problem, kids will still pay us to see movies they shouldn't watch.")
It's a glaringly obvious problem that kids are watching this stuff.
Allow us to make one more observation about something a little subtler….
Observation #3: Pop-youth Culture Reinforces the Subtle "Live for the Moment" Mindset
The evening opened with singer/rapper/songwriter Will I Am playing DJ and rapping these lyrics:
Everybody it's about that time
To get a little crazy
It's okay to lose your mind
Ain't no moment like the one right now
So we gonna live it up, live it up right now…
Most parents probably would have no problem with these lyrics. No cuss words, no sexual messages (even though moments later Will's lyrics begin to include a little more details about women and lyrics like, "This party's Rated R")… clean, right?
I think those lyrics truly represent the voice of this generation, the message of "live for the moment, party, and don't worry about consequences." This theme is ubiquitously in the Top 10 on any given week (we noted this party hard and "no consequences" mindset in detail just last week) and is completely polar to how Jesus told us to live.
It's almost amusing the context in which I watched the Teen Choice Awards show this year. Sunday morning I had just listened to a missionary friend ministering in Lebanon preach about how the world is not our home. He told an amazing story about a club he attended in the Middle East called "Club American." All you needed to get into this club was a U.S. Passport showing that you were an American citizen. The atmosphere of the club was American, the food was American and the music was American. My friend, born and raised in America, talked about how comforting it was to feel a taste of home. But the fact is, this club wasn't his home. This was just a temporary place giving him just a taste of his home.
As the apostle Paul says in Philippians 3:20, "But we are citizens of heaven, where the Lord Jesus Christ lives. And we are eagerly waiting for him to return as our Savior." The world doesn't have this hope, so instead they set their sights on temporary pleasures. It's easy to fall into this temptation. As parents and youth workers we need to help our kids watch out for this temporary mindset (I Peter 2:11, 12).
This temporary mindset is abundant in the media today.
Recalculating
Why make these kinds of observations?
It's actually fairly simple. We make observations so we can make adjustments (if necessary). For instance, when on a road trip, we continually check the GPS to make sure we're headed in the right direction. If not, we make course corrections ("recalculating…").
I think the same principle applies here. We need to understand where we're at to see if it's taking us where we want to go. I offered three observations about this year's Teen Choice Awards. Now let me offer three corresponding adjustments to ensure we wind up where we want to be.
Understand the culture your kids are in. FOX does. MTV does. Alcohol and tobacco companies do. Why not you, too? Yes, I understand that major companies spend (literally) billions of dollars each year (combined) to get inside our kids' heads…and that's slightly more than your personal budget will allow. But what you do have is greater, more consistent, and more intimate avenues to your kids than the corporate CEOs have. Why not take advantage of it? Spend time talking with your kids about what they face, what they like, what they fear, what they believe, and what they need. Immerse yourself into some cultural study. No, I don't think you need to watch every episode of Jersey Shore, Gossip Girl, and Glee, nor memorize the lyrics to every Eminem, Rihanna, and Lady Gaga song. But, don't be blindsided, either. TheSource4YM.com cranks out roughly 48 Youth Culture Window articles each year. That's basically 48 different mini-lessons on youth culture…for free! Take advantage of our team's research and use it to understand the teenagers in your life. Trust me, they'll be glad you did!
As closely as you can, monitor the cultural elements your teen takes in. I'm not advocating "spying" or being dishonest, but at the same time, I'm not advocating stupidity or irresponsibility, either! I'm talking about helping your teenagers make decisions within a framework of accountability. This applies to everything, but I'll use Ed Helm's example above. If you think your teen might be "buying a ticket to Kung Fu Panda (2) and later sneaking in to see Hangover 2" then prepare yourself beforehand. You might speak with your teen and gently ask them if that's a temptation. Also, you might visit a few online sites to get a good idea of Kung Fu Panda 2's plot so you can ask them some questions about their experience. It'll be fairly easy to tell if they've tried to dupe you. Most importantly, just realize one terrible reality: as sad as it sounds, the culture has a vested interest in our failure. If we stop our kids from soaking up the shady elements in today's culture, we cost celebrities and producers lots and lots of money. Understand, it's not gonna be a fair fight.
Teach Your Teens Biblical Truth. Our hope shouldn't be set in the moment. Despite what the media is telling us, there's so much more than the here and now. That's why Paul warned us in I Corinthians 15:19, "And if our hope in Christ is only for this life, we are more to be pitied than anyone in the world." Make sure your teens understand this eternal truth.
I sincerely hope these observations help you in the important work we've been called to. More importantly, I hope they lead you to course corrections if you need it. There's no shame in making mistakes, only in not learning from them.
Especially when it's our kids who are on the line.


Jonathan McKee
, president of The Source for Youth Ministry, is the author of numerous books including the brand new
Candid Confessions of an Imperfect Parent
,
Ministry By Teenagers
,
Connect: Real Relationships in a World of Isolation
, and the award winning book
Do They Run When They See You Coming?
He
speaks
and
trains
at camps, conferences, and events across North America, and provides free resources for youth workers internationally on his website,
TheSource4YM.com.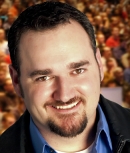 David R. Smith
is a 15-year youth ministry veteran who helps youth workers and parents through his writing, training, and speaking. David specializes in sharing the gospel, and equipping others do the same. He co-authored his first book this year,
Ministry By Teenagers
. David provides free resources to anyone who works with teenagers on his website,
DavidRSmith.org
. David resides with his wife and son in Tampa, Florida.